THANKSGIVING DAY SALE 10% Off on All Orders + Free Shipping over $200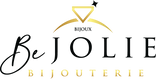 Ear Piercing
| | |
| --- | --- |
| Stainless Steel Pair Earrings | Between $75.00 -  $110.00 |
| 14K Solid Gold Pair Earrings | Between $120.00 - $145.00 |
| 14K Gold Solid Gold + Diamonds Pair Earrings | Between $160.00 - $185.00 |
| 1 Earring Only | Between $60.00 - $100.00 |
| Cleaning Solution | $10.00 |
| Numbing Cream | $5.00 |
We offer ear piercing for children and adults through our store. Our associates are adequately trained to ensure safe drilling. Safety and sterilization are our main priority. Contact us to make an appointment now. Walk in are available also. 
The minimum age requirement for babies is 3 months and we check the lobes to make sure everything is compliant. We use the piercing system, which is the world leader in ear piercing. It is a safe, sterile and fast system. If numbing cream needed, numbing process takes 45-60 minutes to take affect.
Piercing performed with this system is minimally painful and very hygienic. The piercing earrings, which are used to pierce the ear, are packaged in an individual sterile and sealed case. In a single operation, the ear is pierced, the buckle is fitted and the stroller is attached to the back simultaneously. Our device is sterilized after each use. We offer a large selection of piercing earrings based on birth months.
To ensure optimal quality, the piercing earrings must remain in the ear for at least 3 months before changing them for others. In order to better serve you, it is strongly recommended to make an appointment with us.
 __________________________________________
Nous proposons des perçages d'oreilles pour enfants et adultes dans notre magasin. Nos associés sont adéquatement formés pour assurer un forage sécuritaire. La sécurité et la stérilisation sont notre principale priorité. Contactez-nous pour prendre rendez-vous dès maintenant. Des visites sans rendez-vous sont également disponibles.
L'âge minimum requis pour les bébés est de 3 mois et nous vérifions les lobes pour nous assurer que tout est conforme. Nous utilisons le système de perçage, leader mondial du perçage des oreilles. C'est un système sûr, stérile et rapide. Si une crème anesthésiante est nécessaire, le processus d'engourdissement prend 45 à 60 minutes pour prendre effet.
Le perçage effectué avec ce système est peu douloureux et très hygiénique. Les boucles d'oreilles piercing, qui servent à percer l'oreille, sont conditionnées dans un étui individuel stérile et scellé. En une seule opération, l'oreille est percée, la boucle est mise en place et la poussette est fixée au dos simultanément. Notre appareil est stérilisé après chaque utilisation. Nous proposons un large choix de boucles d'oreilles piercing en fonction des mois de naissance.
Pour garantir une qualité optimale, les boucles d'oreilles piercing doivent rester dans l'oreille pendant au moins 3 mois avant de les changer pour d'autres. Afin de mieux vous servir, il est fortement recommandé de prendre rendez-vous avec nous.